Steers

Machado North Caltex Star Stop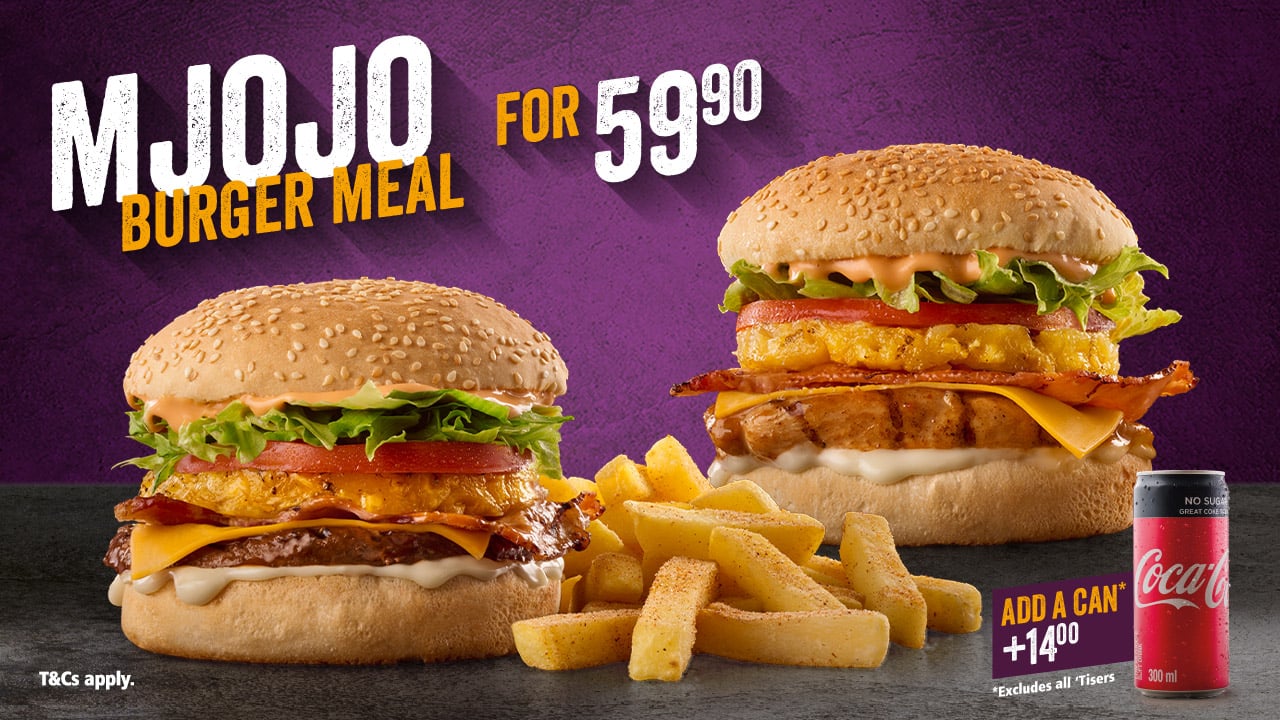 Mjojo Cheeseburger Meal
When you have a real hunger for a real big meal, grab the Mjojo Cheeseburger Meal with small chips for only R64.90. It's a big burger with pineapple and bacon that's availablein chicken or beef.
T&Cs apply.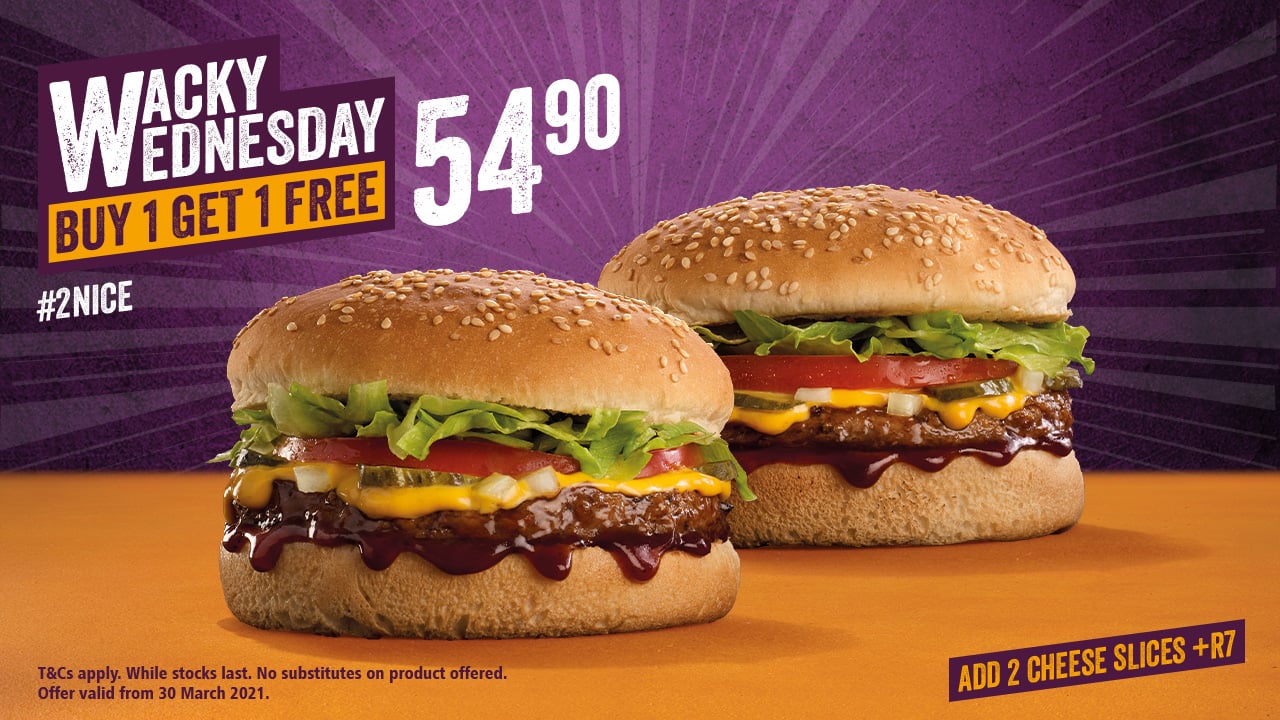 Wacky Wednesday
New price, same awesome flame-grilled flavour. Get two classic beef burgers with 100% pure beef patties, lettuce, onion, tomato, gherkins, mustard, mayo & BBQ sauce for just R54.90.
About

Steers

Machado North Caltex Star Stop
Welcome to Steers Machado North Caltex Star Stop where our passion for flame -grilled has burned since the 60's. Grab a beef or chicken Mjojo Cheeseburger served with small chips for R64.90. The real flavours of sweet pineapple and savoury bacon make this meal so #Mjojo! The Mjojo Cheeseburger Meal is a real burger deal with real flavour! Here burgers are made with 100% pure beef, chips are hand cut and shakes are always ridiculously thick. We only use the freshest ingredients and there is no mistaking the flavour of our sauces and special seasoning. Our King Steer® burger has also been voted SA's favourite burger for 20 years, which proves that nothing beats the real thing. We're proud sponsors of Survivor SA as well as young sporting talent through Varsity Cup, Varsity Shield, Varsity Cricket and Varsity 7s. We've also partnered with Rounda to help raise funds to build more libraries in underprivileged communities. We believe in making a real difference. Visit our website for some real food and the real story.